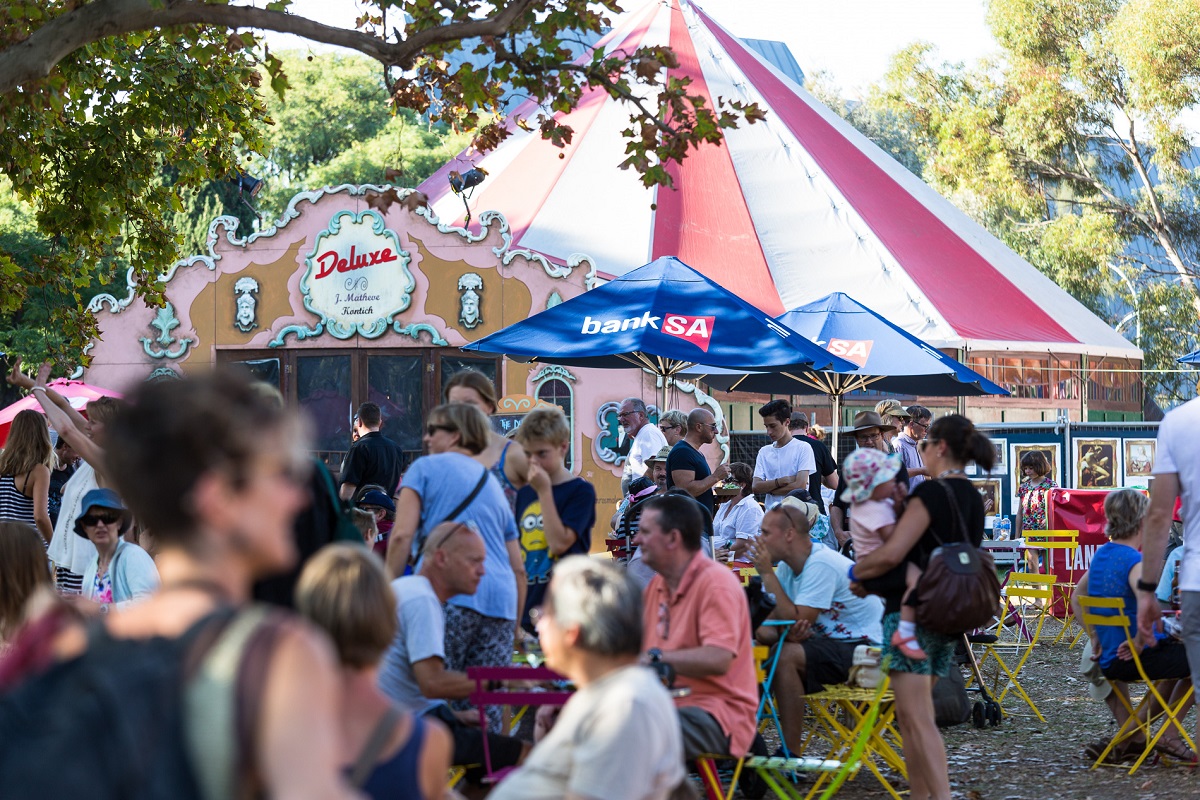 services

partnerships
creative
communications and digital

As Principal Partner of the internationally renowned Adelaide Fringe Festival, BankSA rewards customers and delights South Australians every year in spectacular fashion. Since 2015 we've been working with BankSA to bring even more magic to the Southern Hemisphere's largest arts festival!
We've created beautiful spaces and exciting installations that have helped to grow awareness of BankSA as Principal Partner through engaging Fringe-goers with rewarding, highly visible and branded activations.
From bringing a waterfall swing from Brooklyn, New York, wrapping a tram and creating the BankSA Brigade who dispensed advice to Fringe-goers in 2015, giving 'Fringe with Benefits' to lucky BankSA customers with bespoke experiences and offers to the best shows, restaurants and signings, to creating beautiful spaces in the Garden of Unearthly Delights and the Royal Croquet Club complete with organic moving light installations, giveaways and refreshments, we've helped BankSA to celebrate this incredible partnership.