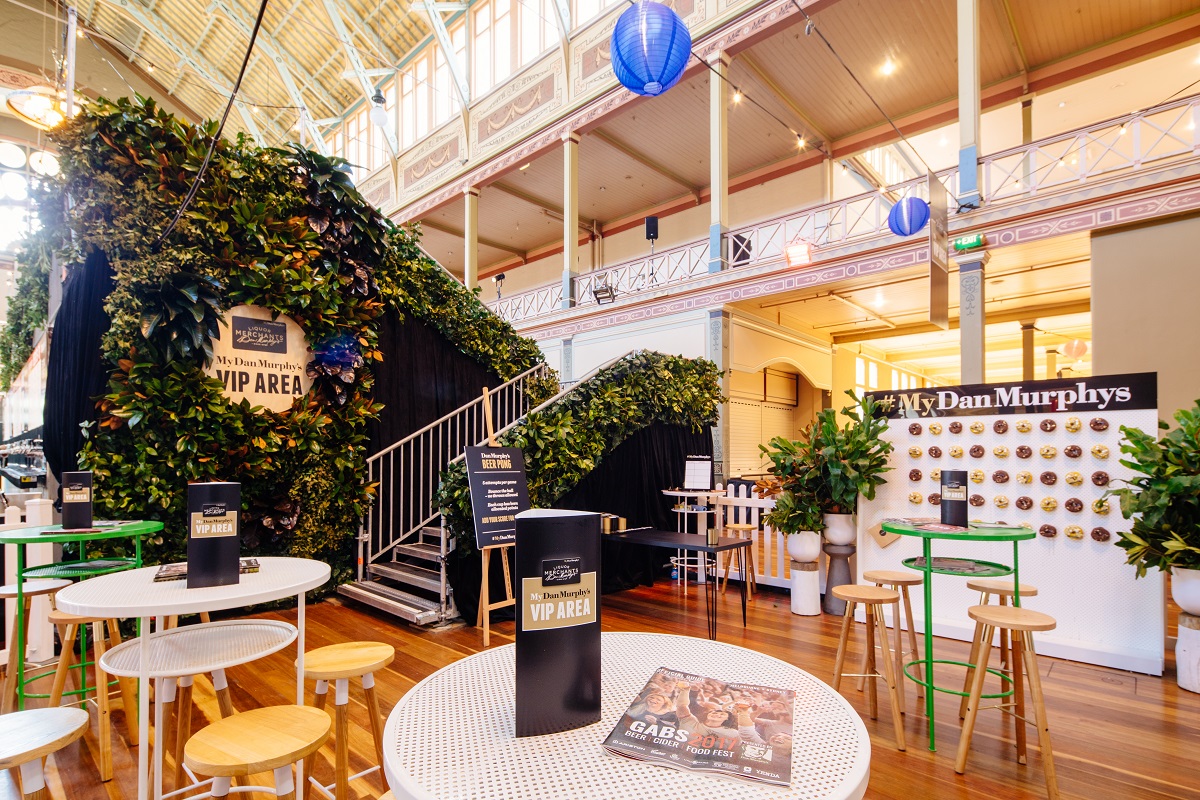 Great Australasian Beer SpecTAPular
services

Events
Creative
Logistics
We work with Dan Murphy's to bring their partnership with the Great Australasian Beer SpecTAPular (GABS) to life across Melbourne and Sydney. The Discovery Deck elevates My Dan Murphy's members to take part in discovery sessions, where they can discover their perfect beer match, while a VIP lounge is complete with pretzels, a concierge, seating and more educational options.
An exclusive space for My Dan Murphy's Members provided guests with interactive and fun installations, while inspiring and educating on the varieties and characteristics of beer styles available. Discovery stations illuminated tasters on the different styles, blind tastings, beer pong with prizes and a giant interactive game with pretzel entertained guests, and a beer concierge helped Members navigate the fizzy wonderland that is GABS.
Seamlessly executed across Melbourne and Sydney, we showcased the benefits of becoming a My Dan Murphy's Member to an extremely relevant audience, and positioned Dan Murphy's as the expert in all things 'beer'.