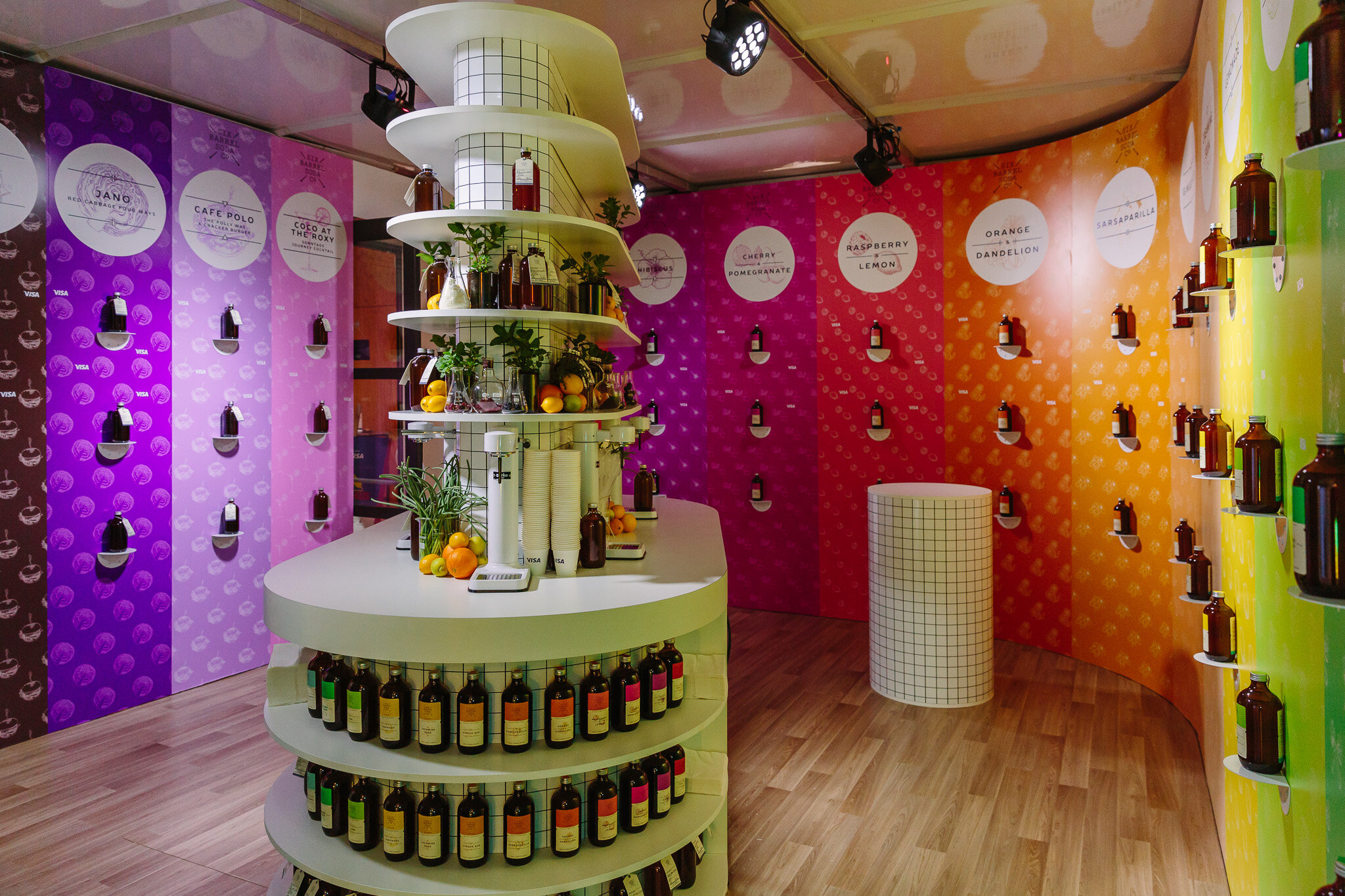 Visa Wellington on a Plate
services

partnerships
events
creative
communications and digital

Visa's ten-year partnership with Wellington on a Plate allows the brand to connect to New Zealand's most innovative food festival. For the 2019 Visa Festival Hub, we created the Flavour Sensorium - a space that was a focal point for the festival for consumers, merchants and Visa partners.
The Flavour Sensorium was an experiential activation space that combined food with science and innovation. We partnered with Six Barrel Soda whose hand-made soda syrups are shaking up the beverage market with their experimental flavours and passion for quality, natural ingredients.
The highlight was the customer experience and the smiles on people's faces as they walked through the Visa Festival Hub.
The Visa Festival Hub saw over 2,500 visitors attend a record 19 events over 17 days. It was also home to the festival's launch event – Hot for Hot Dogs – which saw Wellingtonians scramble for a taste of Morgan McGlone's delicious hot dogs.
Visa's partnership benefits extended to positive commercial outcomes, with over 300 clients hosted across 8 separate festival events. Activation proved highly 'Instagrammable' on Visa's social media channels, with an engagement rate of 8.1%.